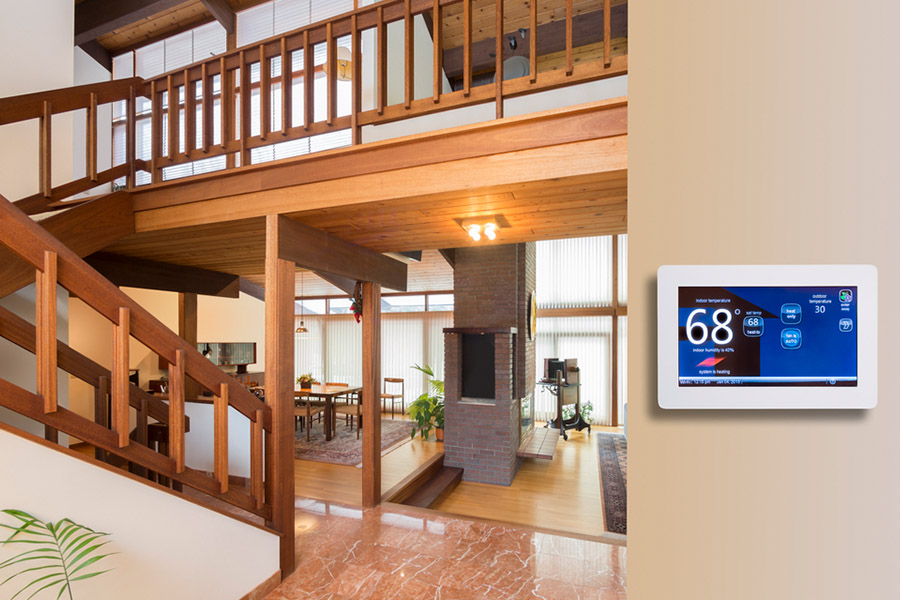 Should You Install A Smart Thermostat In Boise?
Modern smart thermostats have evolved quite a ways past the basic mechanism for controlling your HVAC system. If you would like to install a smart thermostat in Boise, you will gain an abundance of comfort with much less work. Equipped with Wi-Fi, multi-room sensors, and the convenience of home automation, these remarkable devices will bring down your energy expenses and enhance your property's comfort and security.
What Is A Smart Thermostat In Boise?
After your install a, your new smart thermostat will work the same as the old version in terms of core usability. The design might be more contemporary, but you'll still be able to glimpse the present temperature reading. You will still raise and lower your temperature settings directly at the unit, and a smart thermostat continues to allow you to switch between heat, cool, and fan.
However, when you install a smart thermostat in Boise, you'll get a whole host of new options. This is due to the fact that your home's comfort control is connected wirelessly to a larger system, like an AI assistant or your home's security system. Using a smart hub or smartphone app, you may prearrange your smart thermostat to alter the comfort levels by itself at whatever times you choose or to react to different stimuli. The result is a home that is more energy conscious and comfortable.
Reasons To Install A Smart Thermostat in Boise
There are a range of incentives for upgrading your standard unit to a smart thermostat:
● Simple management through a mobile app. You can direct the thermostat remotely with a smartphone app like the intuitive platform from ADT. Is it a little too warm when you're struggling to get some rest? You can easily grab your smartphone and adjust the A/C while staying in bed. You can also check on your property's comfort levels while on summer break, and alter the heat to reduce energy usage if nobody's there.
● Create smart schedules. An innovative smart thermostat gives you the ability to use one or more schedules for your HVAC system. Set multiple temperature changes to accommodate your family's needs. Lower the temperature for bedtime, then raise it once more in the morning an hour or so before you wake up. You might even devise different scenes for certain situations -- like a scene for entertaining or one for when you have a fire going in the winter.
● Save energy through home automation. A great benefit of smart thermostats is that they will lower energy expenses. You are able to effortlessly modify temperature settings as needed due to seasonal fluctuations, weather conditions, or your normal daily routine. You won't throw money away cooling and heating a vacant residence. Additionally, when implementing schedules, your thermostat changes the temp automatically. Various utility companies are known to extend special savings and rebates on select models.
● Utilize vocal directives to manage your home. If you elect to install a smart thermostat in Boise, you also have the opportunity to configure it to work with an Amazon Alexa or Google Home speaker. This gives you the ability to control your home's comfort without even using your hands.
● Link your thermostat to various home automation items. When your smart thermostat is part of a complete home defense package, you can link all your devices into a unified network. This helps keep your home safe when emergencies arise. For example, you may set your thermostat to engage the exhaust fan when your smoke detector is triggered.
Make The Switch To A Smart Thermostat In Boise Today
When your old thermostat fails to satisfy your home comfort requirements, it's time to consider upgrading to a versatile "smart" model. These devices stylish, simple to operate, and will noticeably lower your energy expenses in the long run. You stand to reap the most benefit when you connect it with a state-of-the-art home protection package. Reach out to us today at (208) 242-4791 or send in the form on this page to order your smart thermostat in Boise.
Communities Served Around Boise By Secure24 Your Local ADT Authorized Dealer