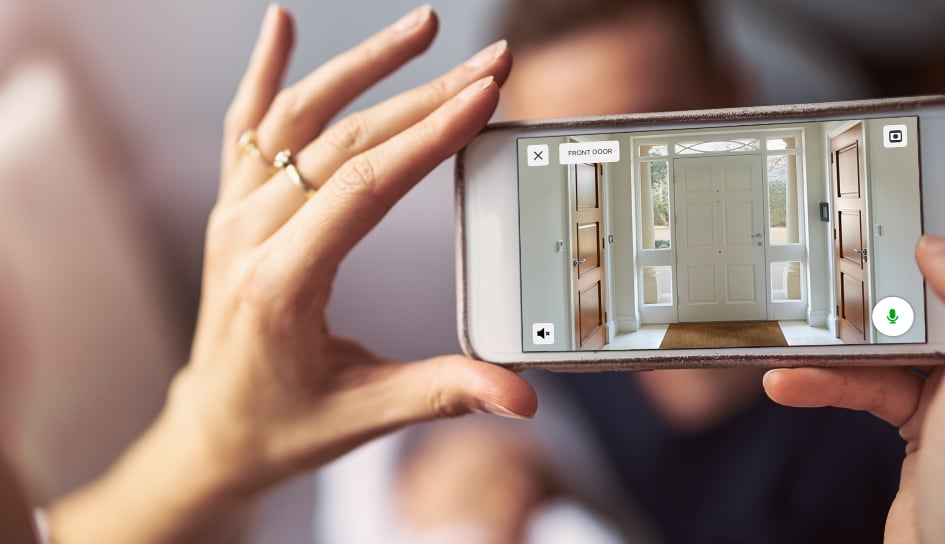 Are Smart Locks Worth It In Boise
Do you often think about improving the locks at your home? You can stick with regular deadbolts and secure your doorways. However, if you seek the most advanced solution, you should install a smart lock that can link into your home security system.
But are smart locks worth it in Boise? Or will you be throwing your money away on needlessly confusing devices?
Traditional Locks Vs. Smart Locks in Boise
When evaluating door locks, you have a multitude of options. But most doors are secured by either a deadbolt and handle lock combination, a deadbolt with keypad, or a smart locking system. Turn the key on an ordinary deadbolt, and a metal bolt enters past the strike plate on the frame. The bolts have the option of being a door handle lock that's spring-operated, which will make the door more of a challenge to force open with a an instrument such as a crowbar. If you would prefer not having to mess with a key, you can get a push-button lock that triggers the bolt through a code of 3 or 4 numbers.
Smart locks are interlinked systems that is a popular alternative for your standard deadbolt and door handle. Like a keypad unit, you punch in a numerical PIN to open the door. But with a smart lock, you have the opportunity to integrate with your Wi-Fi or your comprehensive home security to bring even more functionality. With the help of a simple phone app, you are given the chance to:
● Activate your door locks remotely
● Program in custom PIN numbers for friends and family
● Receive a text alert if your door is unlocked
● Program temporary entry codes for occupants
In Which Circumstances Are Smart Locks Worth It In Boise?
If you are thinking about using one or two smart locks as substitutes for traditional locking systems, you may or may not think they are worth the effort. It might be nice to remotely unlock your doors, but it really depends on the make or model of how well they work. When installing a single solution not integrated to your security, ensure that your smart lock comes with 128-bit encryption and has a mobile application that gets regular updates.
However, the true power in a smart lock is experienced if you connect it to your property's complete security package. This creates the ability of having your locks communicate with your additional security elements to upgrade your home's defense while adding convenience to your daily routine. To illustrate, when your video doorbell senses a visitor approaching your main entrance, your smart locks are able to automatically lock. You can also initiate geotracking on your security system mobile app and automatically unlock your doors as you pull up the drive. You may even want to instruct an alarm to go off if a guest tries to punch in the incorrect PIN multiple times.
Essentially, a smart lock is worth it in Boise when you link it to your comprehensive security system!
Contact Us To Ask For Smart Locks With Your Home Security System
To get the top smart locks in Boise -- along with the most reliable home protection plan -- reach out to Secure24 Alarm Systems. We will craft the perfect system with all the components you need like locks, alarms, and cameras. Call (208) 242-4791 or submit the following form to get started.
Communities Served Around Boise By Secure24 Your Local ADT Authorized Dealer